Advisory Board Recommends Changes to EEOICPA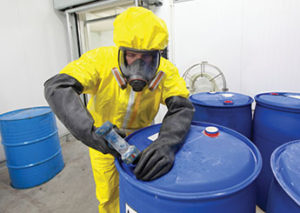 Toxic Substances and Worker Health Advisory Board Recommends EEOICPA Changes
Last week the Toxic Substances and Worker Health Advisory Board met for their first public meeting. Throughout the meeting they held various discussions regarding the EEOICPA Claim Process, eligibility for an EEOICPA Claim, and took the first ever public feedback on the EEOICPA Process. During the public comments, the advisory board learned about some of the improvements that can be made in the EEOICPA Claim process. Please note, that the following are simply reccomendations, no official changes have been made as of the writing of this post.  To read the official recommendations visit the Regulations.gov website.
Some of the recommended changes include the following:
If your only proof of employment is a written affidavit or declaration by an employee, survivor, or other person then your claim may be examined by the Office of Workers Compensation Programs.
Due to difficulty proving causation of occupational illness the DOE should accept written medical evidence where the physician describes "the reasoning for their opinion regarding causation".
Claimants should be able to change physicians without approval of the Office of Workers Compensation Programs.
The board is concerned that changes may unnecessarily limit benefits to beryllium-exposed workers who should be eligible for the EEOICPA Program.
If the illness harmed retirement savings or wage loss then the employee should be compensated for that loss.
Workers who were involved in delivering hazardous materials should be included in coverage of EEOICPA.
While no changes were officially approved, the advisory board reports directly to the Secretary of Labor. To learn more about any official changes in the EEOICPA Program keep track of our blog. If at any time you have questions about the EEOICPA Process or any potential changes, you can contact our firm by calling (513) 651-3700 or email us at dTraicoff@msdlegal.com